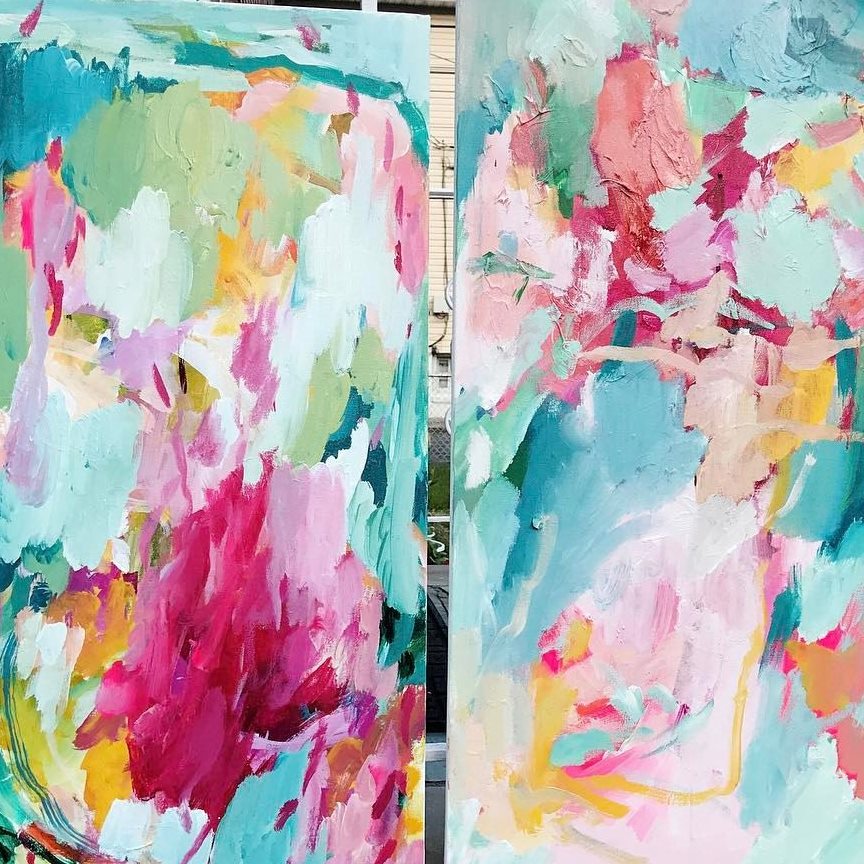 The weather is warming up and so is my easel! I've been plugging away on a new collection and I'm excited with what's been showing up on my canvas so far. These paintings have a decidedly softer feel, while still being as colorful as ever.
I'm experimenting with more texture and whites in my work. It is a challenge but I have some visions in my head that I'm determined to see come to life. I think this month is going to be a bright and colorful one. Some of these paintings I use a brisk motion with my palette knife to finish, and others, I am slowly sweeping over with my brush, one thick stroke at a time.
There's something about these pieces that makes me want to keep going. I'll be back in a few days with more to share but would love your thoughts on the latest additions so far.
The titles are all listed in my shop with some like "Something like Intuition", "Show me a better way" and "Sunday in Central Park".